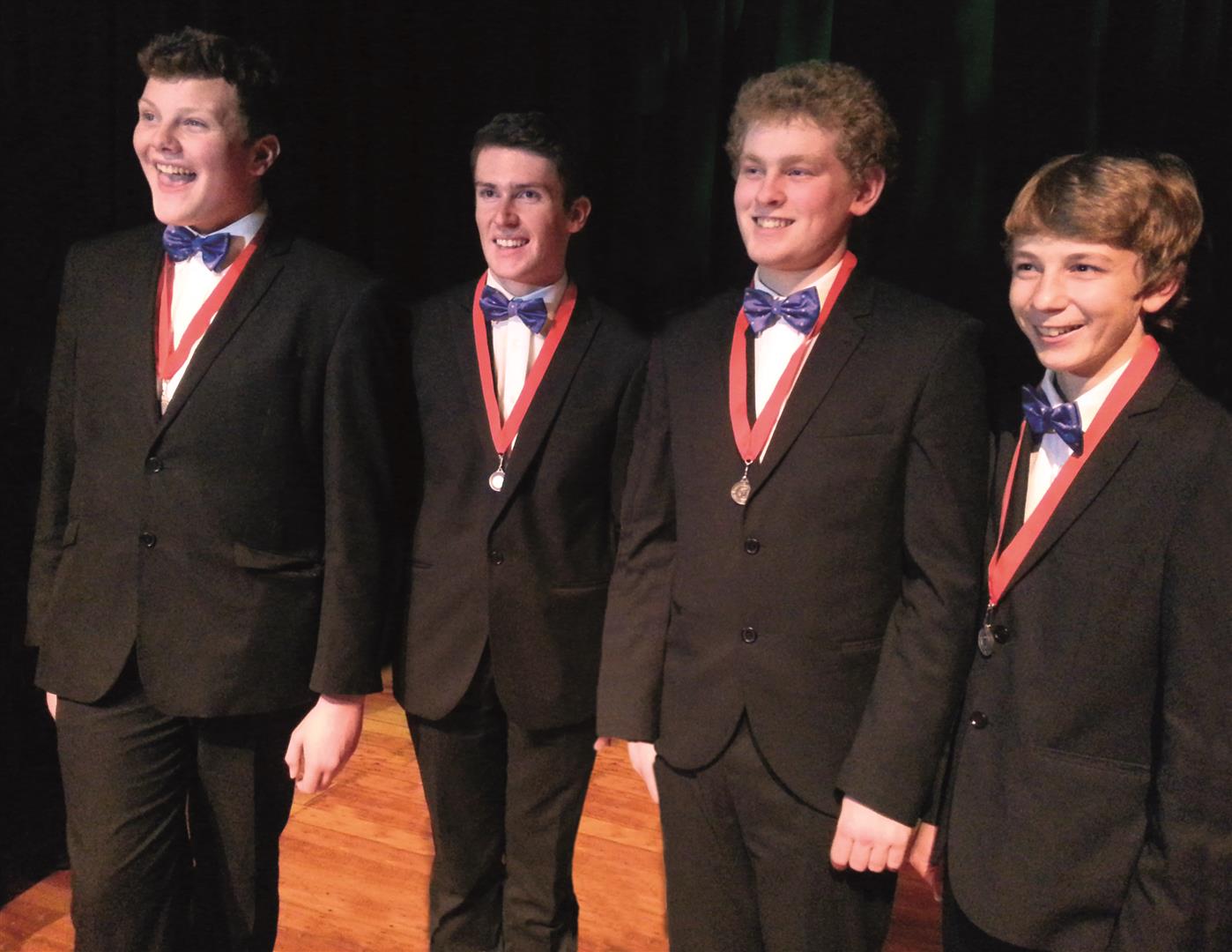 The StAC Boys' Barbershop have won a silver medal at the Young Singers in Harmony national finals held at the Founders Theatre in Hamilton. The two day competition involved more than 800 secondary school students, and the StAC Street Boys' Barbershop were one of only two teams from the South Island to travel to the national finals.
This is StAC Street Boys first year together as a group with year 11 student Max Earnshaw singing tenor, year 12 students Harry Grigg on lead and Alex McHugh on baritone and Lewis Gibson (year 13) on bass.
The set they performed included a ballad named "Are You Lonesome Tonight?" which was most notably covered by Elvis Presley in 1960, and an up-tune called "Five Foot Two, Eyes of Blue (Has Anybody Seen My Gal?)" which was a popular song from the 1920s.
After watching most of the boys' quartets perform they knew the standard was very high. The group were very pleased with how they performed and their second place with 389 points was only three points behind the winners from Tawa College.
Congratulations boys on this wonderful result!