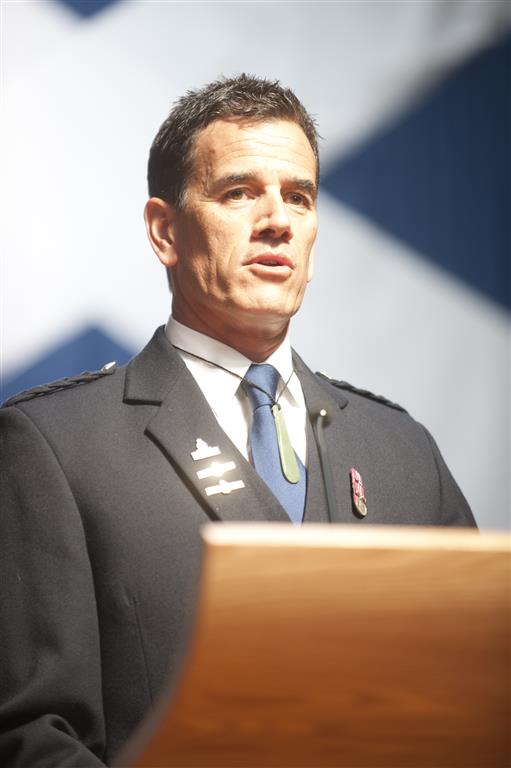 At the Founders' Day assembly for 2014, Old Collegian Dale Stephens (1965-1977) made an inspiring address. All in attendance were clearly impressed with Dale's accolades- from working his way up to Inspector in the New Zealand Police Force to running international companies. Dale encouraged students to ask 'why not?' when encountering a problem rather than giving up. Dale shared his story of while he was at St Andrew's, after a change in circumstances, his mother was unable to pay for his school fees. Dale approached the then Rector Ian Galloway to make an arrangement where Dale himself paid his school fees working two jobs. He believed his school fees were a worthwhile investment because of the friendships he made and the opportunities offered to him at St Andrew's.
Dale wanted to share his impressions of St Andrew's today with the College community:
'On the 14th of March I was honoured to speak at the annual Founders' Day assembly at the College.  Having not seen the school "in action" for more than 30 years I didn't really know what to expect.  Wow!  From the stoic camaraderie of the large group of Old Collegians to the enthusiastic applause of the students and the many staff and family members present it was a day to remember.  I was both surprised and hugely impressed at the displays of sporting, musical and cultural excellence presented at the assembly and to see this mixed with healthy doses of respect for the past and hope for the future made for a heart-warming day.  We live in an increasingly complex society and we have to provide our children with the tools and the enthusiasm to strive to achieve their goals and dreams.  I am confident that St Andrew's is embracing that challenge and the results are already evident.  Thank you to Christine Leighton for the invitation to speak, to the staff for facilitating my attendance and to those who organised such a fitting celebration.  Nā tō rourou, nā tāku rourou ka ora ai te iwi.
Mauriora!'