Year 8 teacher Mr Shaw is playing for the Black Sticks at the Glasgow Commonwealth games and will providing a "behind the scenes" look from the perspective of an athlete at the Games. To follow along, enrol in a private Moodle course by clicking here or on the banner above. You need to:
Be logged into Moodle first with your usual username/password
Enter the enrolment key for this course which is:   commgames2014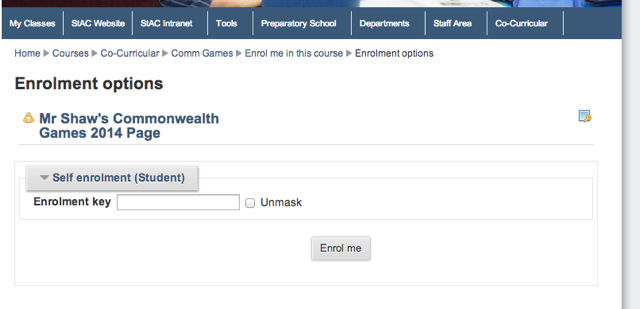 Once enrolled in the course, you can see Mr Shaw's updates and photos, ask questions of him or other athletes he might see, and send messages of support.