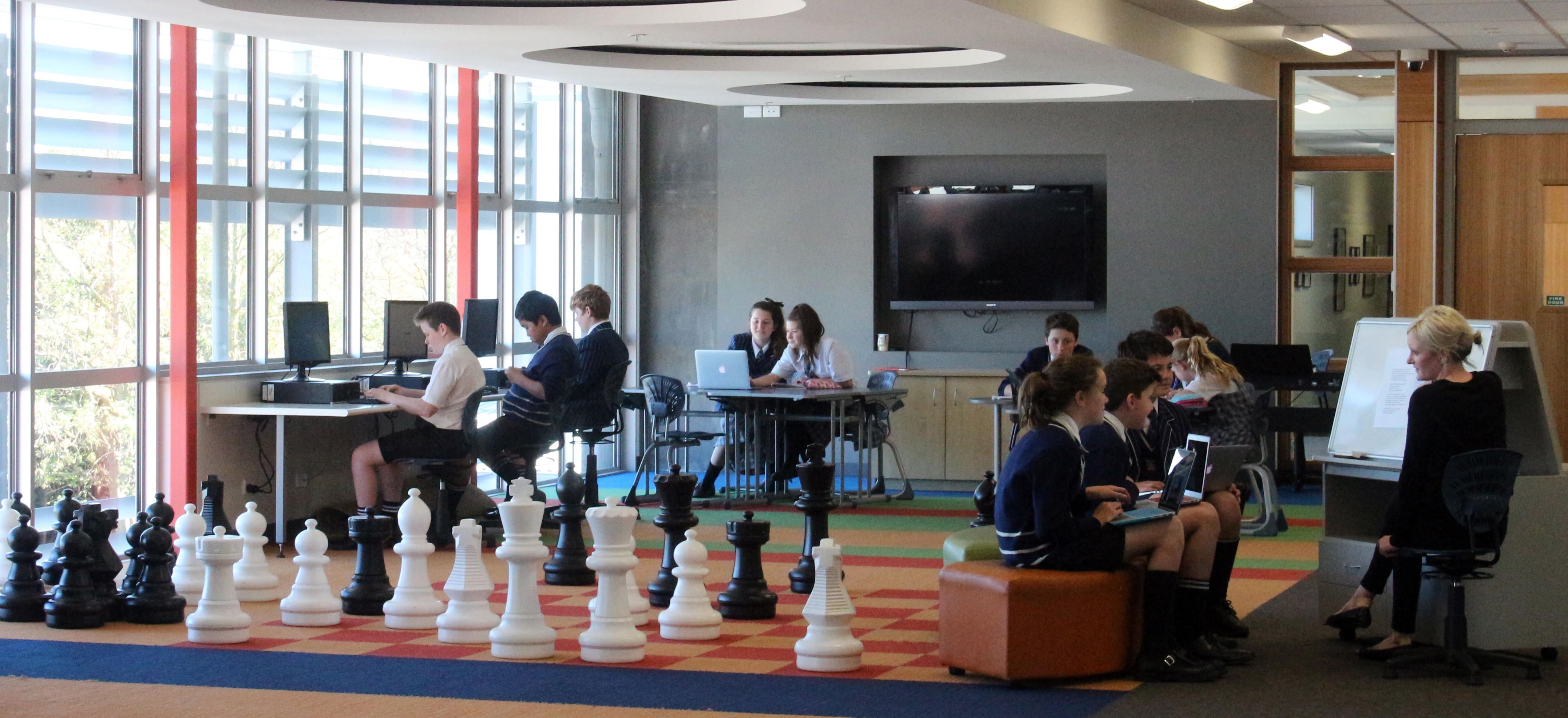 This term 8CP have been taking part in a project based learning task that has involved recreating our classroom. We wanted to create a space that caters to 21st century learning.

A modern learning environment is where we are breaking away from a traditional classroom setup. We want to see if this improves our learning and if it allows us to have more independence and flexibility. Mrs Preston went on a course in Auckland and saw that most of the classrooms at Hobsonville Primary School and High School were open spaces where the pupils could choose who they work with and were they work. As a class we decided that we would make this our inquiry for the term.
Firstly, we compared 21st century learning environments to traditional classrooms. We did a PMI of modern learning environments and decided we would trial it out.
Secondly, Mrs Preston put us into groups of 6. We were given a 'Big Planning Project Sheet. We answered questions like: What are we going to do? What do we need to find out? What resources do we need? Who do we need to help us? How will we address the challenge? What are our roles and responsibilities? What will this cost and how will we fund it? This helped us organize all our thoughts and ideas. Once our planning was complete we designed our dream classroom (within reason).

To help us decide what class plan we were going to use we trialed all 5 designs. This was a fun process because we all got a chance to create our classroom. In the end we voted on one design but added bits and pieces from the other designs.
As a class we also identified what key competencies we were doing. Relating to others and Participating and Contributing were the main ones. This project was great group work, it allowed us to work as a team.
In our classroom now we have 18 desks, 3 beanbags, half a circle ottoman, a jellybean table and more single desks in the outdoor hallway. It has been a big change for us. There are some things that work and some things that don't. We are going to do a whole class reflection at the end of the term and decide what our next steps are. Personally I am enjoying the classroom because it is comfortable, it allows us to work with different people and people we work well with. It suits different learning styles and it is really nice having heaps of space. It has created a really nice atmosphere in our classroom, it is fun and enjoyable to learn.
By Jamie Te Whata 8C