Congratulations to Daniel Lee and Mason Kennedy of Year 11 who have been selected for the U18 New Zealand Ice Hockey Team, currently competing at the International Ice Hockey Federation World U18 Championship in Taipei. So far they have successfully defeated Taipei 9-4 and Mexico 2-0.
Special mention to Daniel who received the New Zealand Most Valuable Player (MVP) award in the Mexico game, playing goalie.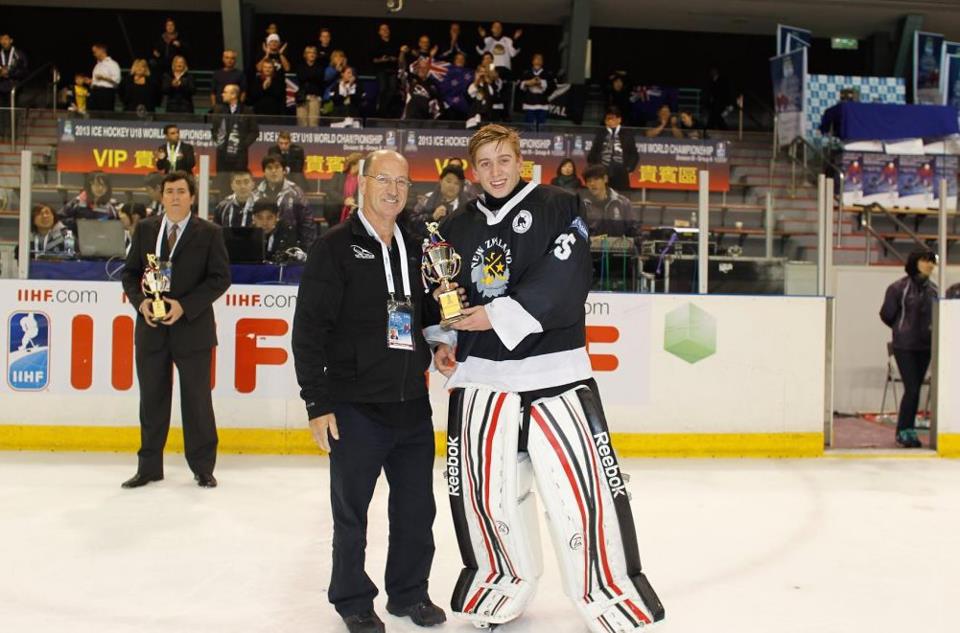 NZIHF President and NZ U18 Team Leader, Grant Hay, presenting Daniel with his MVP award.