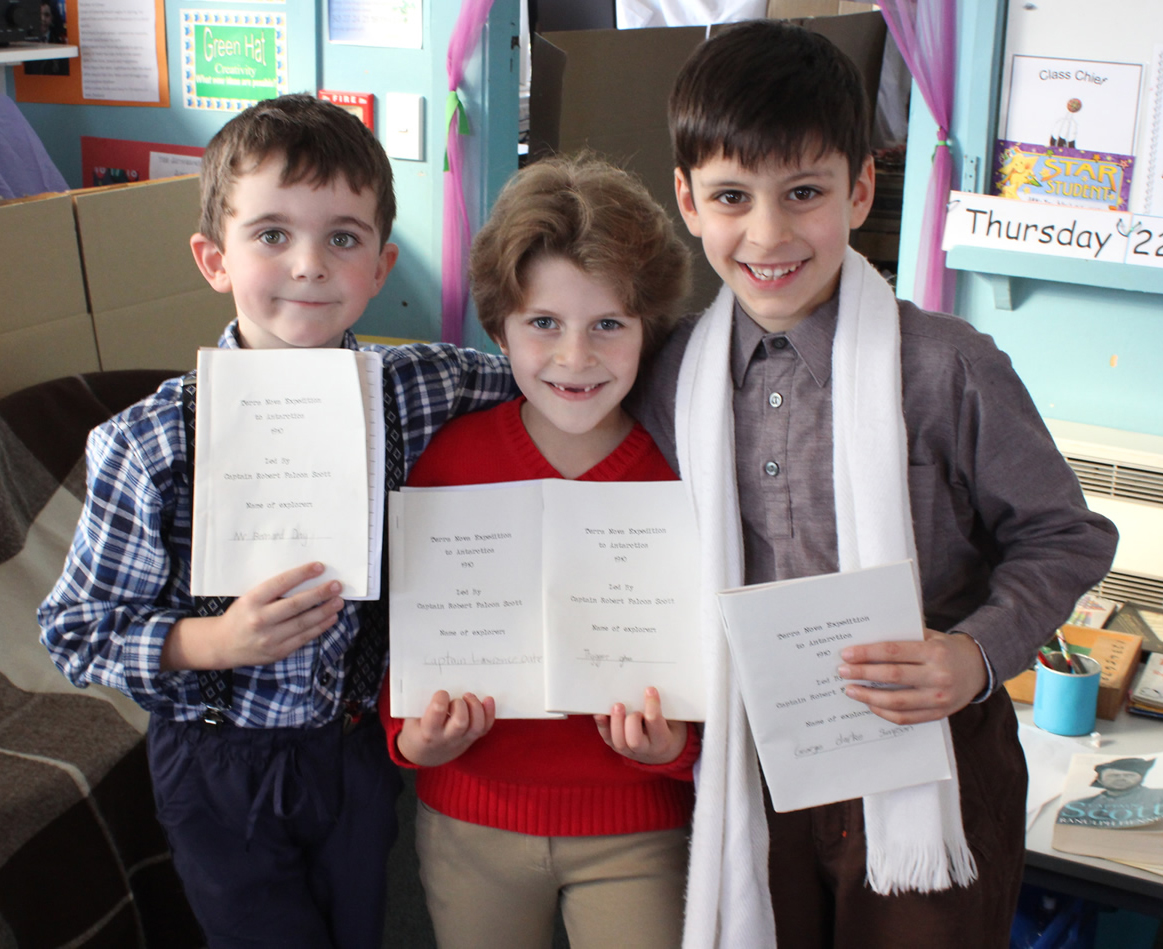 Year 3 students celebrated a re-enactment of the mid-winter Christmas that Captain Scott and his men enjoyed on June 22, 1911. Each child in Year 3 chose a member of the team to research and then dressed as their character for the lunch. The children decorated their classrooms as the wardroom and the mess, and included all the specialized areas of the hut.
The children ate the same midwinter Christmas meal as the men had in 1911 (made kindly by the catering team) and then toasted Scott and the success of his forthcoming expedition to the Pole. The children had all written their own toast as the men would have in 1911.
Explorers of Learning has been the topic for the term. Students visited the Museum on three occasions to research their learning. One of the Museum Educators came out to view the student's work, which she greatly enjoyed as she was able to see how the learning at the museum extended back to the classroom.