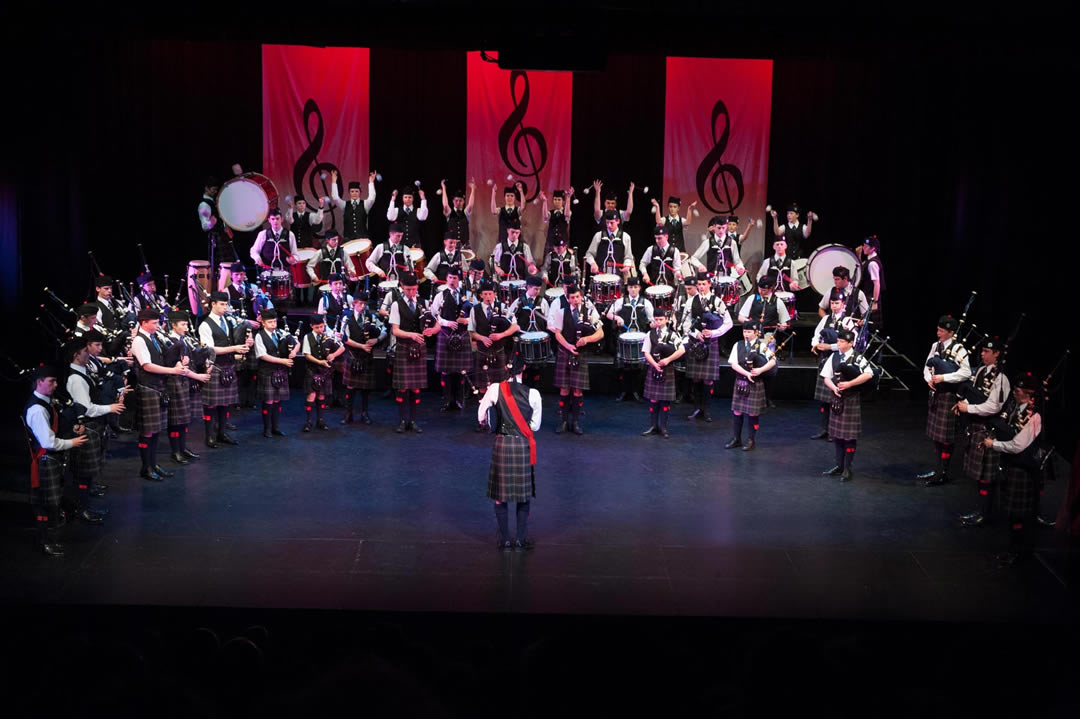 Congratualtions to the 130 strong team of pipers and drummers who participated in StAC Attack last Friday.  The performance of the band and the highland dancers were of an exceptional standard.
Click the following link to see photos from the StAC Attack performance:
http://www.flickr.com/photos/stacschool/sets/72157634875673119/
Our very best wishes go with Richard Hawke, James Laughlin, tutors, College staff and the 31 students travelling to Scotland next week to once again compete in the World Pipe Band Championships.  The band has worked hard to be performing at a highly competitive standard and we will be backing you all the way!